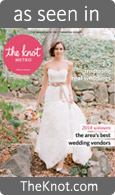 Hi, I'm John-Paul Lumansoc, owner and photographer of JP Lumansoc Photography. I started my business back in 2008 in Bellingham, Washington as a photography enthusiast who loved taking mini adventures with friends. People around me started taking notice of my work and soon people started asking me to photograph their weddings, to do family portraits, engagement photos, parties, and community events. I soon realized that I really enjoyed working as a photographer but more importantly seeing my clients smile when they saw their photos. Since 2008 I've had the joy of working as a professional photographer using my talents to capture and share those special moments in life and it would be our pleasure to photograph your wedding day.
So you're getting married in Seattle?
Choosing your Seattle wedding photographer can be difficult but lets see if we can help ease the process.
One: Personality - While this may not seem important at first, you aren't picking some wedding photographer, but you're hiring a photographer that will be around and your wedding party all day long. Personality is incredibly important when selecting your Seattle wedding photographer to capture your wedding day. A great way to get to know your photographer behind the camera is to also do your Seattle engagement photos with them so that you can get a good feel of what it will be like with them on your wedding.
Two: Time - Many brides often overlook how much time it takes to completely cover a wedding from start to finish. Most weddings require at least 8 hours if not more. There are budget photographers who offer inexpensive packages with inadequate amounts of time and will charge for for extra time. You will want a photographer that will be there to capture every moment of your wedding day.
Three: Price - Although price is a big factor when it comes to choosing Seattle wedding photographers, it should not be the only factor taken into consideration. We've heard horror stories from brides who chose their photographer based purely on price… Just remember that your wedding photos are what you'll remember your wedding day by.
Four: Number of photographers - We personally recommend having 2 wedding photographers which ensures that your wedding photographer is focused on working with your bridal group and directing the day and allows the second wedding photographer to have coverage going on at the same time. Having two photographers means nothing will be missed from your wedding day.